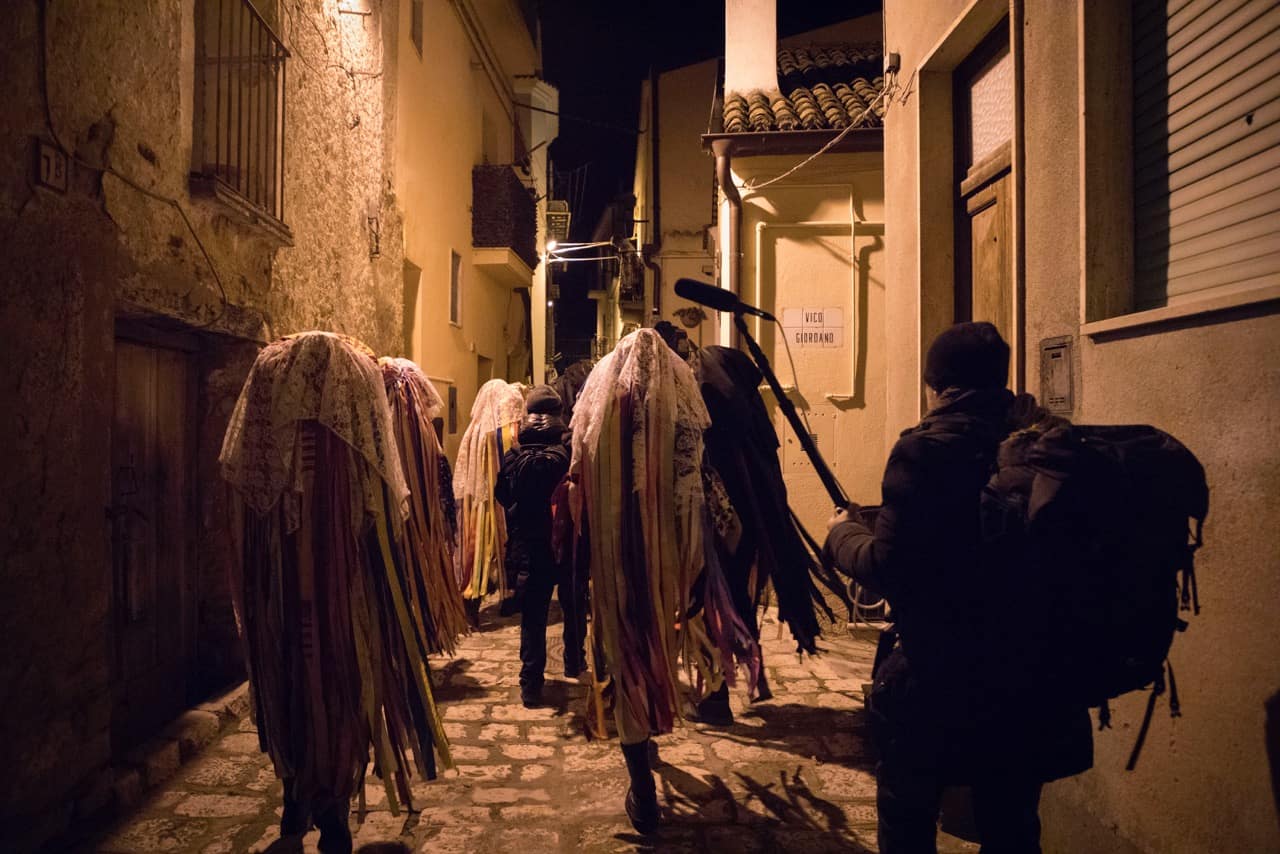 September 1, 2019
#Urla. Sonic MetaParade is an itinerant work by Yuval Avital which involves over 250 performers in a sonorous procession through the Sassi district in Matera. Curated by Nicola Scaldaferri, #Urla features traditional Lucan instruments and masks alongside contemporary instruments, poetry and theatrical actions in a two-hours "geographical score".
Cowbells of San Mauro Forte, Cupa-Cupas and Masks of Tricarico, the Arbëreshë choir of San Costantino Albanese, Bagpipes of The Pollino, Rumiti of Satriano, Pipers and Bassa Musica of Accettura, Marching Band of Tito and other performers will wind along various itineraries, and blend with electric guitars, drum sets and mobile soundspeakers.
The event will start in Piazza Vittorio Veneto at 6pm. The public "can choose to pass between the itinerant ensembles, wonder freely among the ancient streets or lay down on a rooftop, listen from a hot-air Ballon or sit near one of the sonic stations for the entire show. The experience should be lived fully and freely." The parade will end around 8pm in Piazza San Pietro Caveoso. A "sonic festival" with no fixed duration will follow.
This performance will conclude the Open Sound Festival, an official event of Matera European Capital of Culture 2019. A presentation with the author, Chambers of #URLA, will take place on Wednesday, 28th at 6:30pm in Matera (Ex convent "Le Monacelle", via Riscatto 11).
Event page (Matera 2019 Events)
urla_poster